Ever get the feeling like you are somewhere you don't belong??
I've started to feel that way about the dating scene in California… though I don't know anything else. I have never lived outside of California.
I have a girlfriend who always says "California boys don't know how to treat a lady. California boys are jerks"
I would always tell her that I didn't understand what she was saying, but I think I'm beginning to see what she is talking about.
How is it that I have lived in California my whole life but can feel so out of place with the guys here?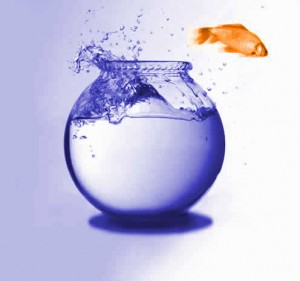 San Diego is the only place I've ever really dated since I moved here shortly after the Air Force.  So you would think I'd be used to the laid back mentality..but somehow,I find myself thinking sometimes:"What am I doing here? Why do all of the guys seem to be the same? This isn't it, right?"
Well in my five years of living here, I have found my experience to be that yes, many..NOT ALL, but many are the same.  There is a lack of chivalry, originality, and all in all, what I've experienced, is that very few care to make an effort on any level at all.
What happened to courtship? Now guys just want to "hang out" Does no one want to go on dates anymore?
It doesn't have to be this awesome but a little effort would be nice.
It seems to have become the typical thing now for guys to just want to hang at your place or theirs without even investing anytime in a date. I get that you can't go on dates all of the time…and when you are with the right company…a movie at home can be the best date ever..but before even date number 1?
Is it the so-cal mentality?  The flip flops with jeans kind of, "yeah bro, so gnarly,let's smoke a bowl,surf, and live off unemployment for a while" kind of attitude.  I have to say, even with women. I have a hard time meeting women with any kind of goals for themselves and it overall makes it hard to make friends. I am selective about the company I choose and when many of the girls my age just want to party, I wonder if I'm part of only a handful of women who strive for greatness and success..in ANY form. So many ladies spend their last dime on the hottest clothes just to look good enough to snag a guy with money without any care to try and make money on their own…
I've never gotten used to it.
Commitment…or lack thereof:
Is there a lack of people wanting to commit because they feel they may find something better?
"The Grass is Greener" Mentality
It's no secret that you may have a gorgeous girlfriend but you will ALWAYS find someone hotter….trust me. So at what point do we grow up and say: "Looks aren't everything" and actually take the time to get to know people on a deeper level? I know attraction is a must, but what about when you find someone you are attracted to, are you still looking for something better? Are there so many pretty girls in San Diego that guys feel no real effort has to be made because if she doesn't like it…there's a girl around the corner that will?
Why enter into a relationship then? If you are thinking of someone else, why even be with someone? It's not a good feeling to be the "in the meantime" person.
If it's not laziness in life or in courtship…..there are TONS o f posers. The guys that hang out downtown and act like they have money, when they have none:
When the song "Gold Digger" came out, and the part where it says "we want pre-nup" you would hear a lot of the guys at the club yell that in unison.. but come on dude, don't lie…we know you don't have any money.
So here is what I have found and what I find I need over my years in "Singledom" here in San Diego…
I need a guy with ambition and drive. I need their hustle to match my hustle.
How is that I have accomplished what I have and you on the other hand haven't done much… oh and you're pushing 40? Nice.
Guys I have met that are nice and have things going for them, I'm not attracted to…so I try to find the physical attraction because their hearts are so good… but let's be real. Guys can say they will be your friend when in fact, they do not want to just be your friend. …well there goes that…I move on.
Guys I've been attracted to, have nothing going for them, or don't treat me the way I should be treated which in turn, turns me off …I again, move on.
I'm beginning to wonder.
I've heard I'm picky but the truth is…. I am not asking for a lot. These are things I'd like to find in a person, and I'd think most would agree, these are basic things..or am I just completely wrong?
I need romance. I need to feel desired, I know how to make a man feel that way.  I need a guy with a sense of humor..I laugh A LOT. He should probably understand that I will be the funnier one out of the two of us but that's just the way it's going to be 😉
Spontaneous. Though I work hard, I know how to play even harder and have no problem taking off at the drop of a dime to take a road trip somewhere. Life is too short. You can still be on a mission and have time to stop and smell the roses.
He needs to be a very sexual person. I have that to offer to a man . He needs to be faithful. I have never cheated. I strongly believe in breaking it off with someone before it goes there and maybe that's because I have seen infidelity all around me.  I have seen the supposed "nicest guy ever" cheat..it's disgusting, so I refuse to put anyone through that. I would hope someone would have the same kind of respect for me.
Sometimes people cheat because they are so scared to be alone that they'd rather just cheat and hope they don't get caught because at the end of the day, they are still with someone…what I have learned from that is…THEY ALWAYS GET CAUGHT….ALWAYS. Are you listening guys? If you are cheating, and haven't been caught yet, you should start getting scared right about…now…and women too, don't think you are in the clear here..oh yeah, your day is coming if it hasn't already.
Though I have been exposed to the world of cheating and immature boys ..I'm not bitter, because I do in fact know they aren't all like that and know not to mistreat someone because of a past heartbreak.  It saddens me when I hear women punishing their current or future relationships because of what's happened in their past. Men do this too, I just find women vent about it (to me) a lot more.
Everyday I'm hustlin….
The guy I am going to be with needs to be supportive of every dream. Be it silly or not.
I like to use the analogy: If I say "I want to be the best burger flipper in the world! He better say "Let's go to Costco buy you hamburger patties in bulk and find you the best spatula in the whole place!"
You know what? All of this may sound silly and like it's a lot but that's because I can offer that to someone as well. I am not asking for anything in anyone that I do not have in me. I know how to treat a man like a King..but because he will deserve it, not because I have to.
Issues much?
No, I don't have major issues. In fact, I'd like to say I'm pretty normal..though I'm not boring..I'm unique. I've heard "I have never met anyone like you" and the fact of the matter is, you won't. I can hang with the guys and often times drink them under the table 😉 and I can be with the girls… Just don't ask me to go shopping…I am NOT  a shopper.
I know I am not the easiest girl to handle… I've been close to getting in relationships..but when it's time to start sharing my space..I don't handle that well. When they want to start staying over, using my shower etc, my first thoughts have been: "Umm, don't you have to go home or something?" I do feel however that when you are with the right person, all of that stuff will fall into place, so I don't question my behavior too much.
You know what I see though? A lot of guys LOVE drama. yeah..I said it. They love the girl with issues, and sometimes, you'd be surprised that they find women like their mothers. Finding a girl with major issues can make a man feel needed and for the "rescuer" types though every other day they want to kill each other, they will stick around because they feel needed, and fighting and going through drama makes it all feel normal for them.
Sorry to disappoint you guys. I don't have "Daddy issues" In fact, I have a very loving Father, and Step Father, and loving Mom and Step Mom. Though, in my family we have our days…(who's family doesn't) overall, I can say my family is a loving one.
I am stubborn though…and sassy sometimes..but those things don't outweigh my "Awesome" 🙂 I can honestly say that. I am a happy girl, love being that way, and love making people happy.
"I'm like a diamond with many facets, which make me shine bright…brighter than the brightest star"
Yup, I came up with that one! 😀
So I hear constantly  "Don't worry, it will happen when you are not looking, or maybe you haven't really been open enough" Ok, well as of now, open or not open enough…. I haven't even had the option of a relationship presented to me!
When I hear about the horror stories, it makes me think I should really consider staying single for good…which may not be a bad thing because you are never really lonely if you enjoy the company you're with.
Can we have it all? The chemistry, and the guy that doesn't make us cry, that doesn't hurt us, but has ambition, and goals in life?
This isn't about perfection.  There is no such thing.  It's about finding perfection in someones imperfections.
There is a key word…that I believe people say often but don't put into practice:COMPROMISE!
Ok, so you are a guy who has no idea how to be romantic…the effort alone would be appreciated. Ladies, make an effort to take interest in his interests as well. That will create more bonding time with you both…
As long as you don't lose yourself in the process you're all good.
I always say,"Be the person you'd want to be with in a relationship" Treat them as you'd like to be treated..but if even just on a date. Be kind, be interesting, sound interested and put forth an EFFORT! Make her feel special.
Maybe it's time I consider moving to the East Coast or something? Or should I be the one to adjust, pick up the bong and stop striving for success?